Student Plagiarists
Napolitano
In January 1982, Gabrielle Napolitano, then in her senior year at Princeton University, plagiarized the majority of her 12-page term paper in a Spanish class from a book in the library. While she did cite the book in five footnotes, she did not include citations in the text for some paraphrased material and she did not include the indicia of quotations for numerous verbatim quotations. The professor was familiar with the book and immediately recognized the


plagiarism. The Princeton University Committee on Discipline, in February 1982, unanimously found Napolitano had plagiarized and recommended punishment of delaying her bachelor's degree for one year. Napolitano sued and the judge recommended that Princeton give her a rehearing. The Committee on Discipline gave her a rehearing in May 1982 and again unanimously found her guilty of plagiarism and – with one abstention among the eight votes – again recommended that her degree be withheld for one year. The trial court held that the evidence supported Princeton's finding that Napolitano had plagiarized, and the appellate court affirmed. Napolitano v. Princeton Univ., 453 A.2d 279 (N.J.Super.Ch.Div. 1982), aff'd 453 A.2d 263 (N.J.Super. 1982).
The appellate court quoted extensively from the 1980 edition of the Rights, Rules, Responsibilities of Princeton University, in the section titled General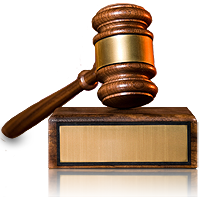 Requirements for the Acknowledgment of Sources in Academic Work:
The academic departments of the University have varying requirements for the acknowledgment of sources, but certain fundamental principles apply to all levels of work. In order to prevent any misunderstanding, students are expected to study and comply with the following basic requirements:
Quotations. Any quotations, however small, must be placed in quotation marks or clearly indented beyond the regular margin. Any quotation must be accompanied (either within the text or in a footnote) by a precise indication of the source—identifying the author, title, place and date of publication (where relevant), and page numbers. Any sentence or phrase which is not the original work of the student must be acknowledged.
Paraphrasing. Any material which is paraphrased or summarized must also be specifically acknowledged in a footnote or in the text. A thorough rewording or rearrangement of an author's text does not relieve one of this responsibility. Occasionally, students maintain that they have read a source long before they wrote their papers and have unwittingly duplicated some of its phrases or ideas. This is not a valid excuse. The student is responsible for taking adequate notes so that debts of phrasing may be acknowledged where they are due.
Ideas and Facts. Any ideas or facts which are borrowed should be specifically acknowledged in a footnote or in the text, even if the idea or fact has been further elaborated by the student. Some ideas, facts, formulae, and other kinds of information which are widely known and considered to be in the "public domain" of common knowledge do not always require citation. The criteria for common knowledge vary among disciplines; students in doubt should consult a member of the faculty.
Occasionally, a student in preparing an essay has consulted an essay or body of notes on a similar subject by another student. If the student has done so, he or she must state the fact and indicate clearly the nature and extent of his or her obligation. The name and class of the author of an essay or notes which are consulted should be given, and the student should be prepared to show the work consulted to the instructor, if requested to do so.
Footnotes and Bibliography. All the sources which have been consulted in the preparation of an essay or report should be listed in a bibliography, unless specific guidelines (from the academic department or instructor) request that only works cited be so included. However, the mere listing of a source in a bibliography shall not be considered a proper acknowledgment for specific use of that source within the essay or report.
With regard to essays, laboratory reports, or any other written work submitted to fulfill an official academic requirement, the following is considered academic fraud:
Plagiarism. The deliberate use of any outside source without proper acknowledgment. "Outside source" means any work, published or unpublished, by any person other than the student.
Please note that, while not all academic infractions involve fraud, all are violations of the University's standards and will normally result in disciplinary penalties.
Therefore, Napolitano not only plagiarized, but also submitted a false statement claiming as her own work quotations from the book without the indicia of quotations. Note that Princeton's definition of plagiarism does not require an intent to deceive the reader. Napolitano v. Princeton Univ., 453 A.2d 279, 281 (N.J.Super.Ch.Div. 1982).
Lamberis
Anthony Lamberis, an attorney in Illinois, was enrolled in classes in an LL.M. program in Law at Northwestern University during 1970-71. In 1977, he submitted a thesis that was rejected as unsatisfactory. In 1978, he submitted a 93-page thesis, of which 47 pages were "substantially verbatim" from two sources that Lamberis did not cite. His professors detected the plagiarism in June 1979. Lamberis attempted to resign from the law school, but Northwestern University expelled him, then reported him to the Attorney Registration and Disciplinary Commission.
In an attorney disciplinary proceeding based on this conduct the Hearing Board found that the respondent had "knowingly plagiarized" the two published works and that this plagiarism constituted "conduct involving dishonesty, fraud, deceit, or misrepresentation" violating the Illinois Code of Professional Responsibility DR 1-102(A)(4) (Illinois State Bar Association 1977). The Hearing Board recommended that the respondent be censured. The Review Board adopted the Hearing Board's findings of fact, but recommended in a closely divided vote that the respondent receive a suspension of six months. In re Lamberis, 443 N.E.2d 549, 550 (Ill. 1982).
Paul Haugh
Paul Haugh was suspended from a private high school for plagiarism. The high school notified colleges that had accepted Haugh of the plagiarism. Haugh then sued in federal district court alleging breach of contract and libel. Haugh "failed to offer any evidence whatsoever to refute the charge of plagiarism. Furthermore, they did not, either in their pleadings or in their proof, ever assert that the charges of plagiarism or of lying were untrue." Haugh v. Bullis School, 1990 WL 33945 at *1 (4thCir. 1990). The district court granted the school's motion for summary judgment. Haugh then filed an appeal in the Court of Appeals, which affirmed the district court, found the appeal to be both meritless and frivolous, and ordered Haugh to pay US$ 7136 in attorney's fees for the appeal to the school. Id. *1-*2.
Hand
Michael Hand "earned" a Ph.D. in counseling psychology at New Mexico State University in 1982. In the Fall of 1987 an anonymous tipster sent to the University a copy two scholarly sources that Hand had plagiarized in his dissertation. In April 1988, the University rescinded the Ph.D. it had awarded to Hand. Hand v. Matchett, 957 F.2d 791 (10thCir. 1992).
Sanderson
Sanderson was an undergraduate student in his final year at the University of Tennessee in Knoxville who plagiarized a paper that he submitted both for the requirements of a class and a research paper contest. "[M]uch of the first half of Sanderson's paper had come from" a textbook used in Sanderson's previous class. Further, Sanderson "used an unpublished master's thesis as a source[,] but that he failed to cite that source anywhere in the paper." The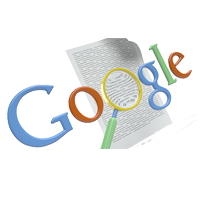 professor gave Sanderson a failing grade in the class and notified University authorities. An administrative law judge (ALJ) held a hearing. The ALJ could not find a definition of plagiarism in the University's rules, so the ALJ used the definition in Black's Law Dictionary. The ALJ concluded that Black's required intent to pass off someone else's words or ideas as one's own, and the ALJ found that Sanderson had no such intent, hence the ALJ found no plagiarism. The Chancellor of the University reviewed the record and reversed the decision of the ALJ, affirmed the failing grade, and suspended Sanderson for one year. Sanderson then sued in court. Both the chancery court and an appellate court affirmed the Chancellor's decision. The Chancellor and the two courts agreed that the appropriate definition of plagiarism was the one issued by Sanderson's professor at the beginning of the semester, not the definition in Black's. The professor's definition was simply "using an author's words or ideas without giving credit", so intent of the plagiarist was properly not an issue. Sanderson v. Univ. of Tennessee, 1997 WL 718427 (Tenn.Ct.App. 1997).
Professors who Plagiarized
Jason Yu
Dr. Yu was a tenured professor of civil engineering at the University of Utah. The Academic Freedom and Tenure Committee at that University concluded that Yu had failed to give credit to a co-author, which was one instance of plagiarism. They also concluded that Yu had failed to give authorship credit to two former students at Virginia Polytechnic University, Yu's previous employer, for two publications that "were 90% prepared" by the students, which were two other instances of plagiarism. The University of Utah Committee recommended that Yu be suspended for one year without pay. The president of the University accepted this recommendation, but Yu appealed to the internal grievance committee. The grievance committee remanded to the Academic Freedom and Tenure Committee, which on its second hearing recommended that Yu be permanently dismissed from the University, and the president accepted that recommendation. Yu then filed suit in federal district court, which found that "there was ample evidence to support the charges of plagiarism and that termination was permissible under the university's regulations. The court dismissed the action sua sponte." Yu v. Peterson, 13 F.3d 1413, 1415 (10thCir. 1993). Yu appealed and the Court of Appeals affirmed the district court.
Hanifi
M. Jamil Hanifi plagiarized material from a book and an essay in his doctoral dissertation at Southern Illinois University in 1969. Hanifi later published "his" dissertation in a book, of which "three of the nine substantive chapters ... were plagiarized." The author of the essay discovered the plagiarism in 1976, the author of the book discovered the plagiarism in 1977. Southern Illinois University learned of the plagiarism in 1981. At that time, Hanifi was a professor of anthropology at Northern Illinois University, who was being considered as a new chairman of the department. Tersely summarizing a long recital in the court's opinion, Hanifi was given the choice of resigning or being fired, Hanifi chose to resign. Hanifi then filed litigation that alleged that his resignation had been coerced. Hanifi v. Board of Regents, 1994 WL 871887 (Ill.Ct.Cl. 1994).
The court concluded that Hanifi had failed to prove that his resignation had been coerced. Note the court's final sentence about the bad character of a plagiarist:
From a thorough review of the evidence in this case, we find that the Claimant has failed to prove that his resignation was involuntary, coerced or the product of duress. The testimony of Claimant and Respondent's witnesses is at loggerheads. To believe Claimant's testimony as to coercion, duress and involuntariness, we would have to disbelieve numerous other witnesses and find some grand conspiracy among the top officials at Northern Illinois University to injure Claimant, which would include mass perjury. Claimant has presented no compelling evidence to corroborate his testimony and therefore in light of the credible testimony disputing his claim, we find his testimony incredible. Frankly, we do not believe this admitted plagiarizer when he claims his will was overcome and he did not know what he was doing.
Colleges may rescind degrees
What happens if plagiarism, or other academic misconduct, is discovered after a degree has been awarded? The answer is simple: the college has the legal authority to revoke or rescind an academic degree.
There are only a few reported cases in the USA concerning the ability of a college to rescind an academic degree:
Waliga v. Board of Trustees, 488 N.E.2d 850 (Ohio 1986)(Kent State University decided to rescind Waliga's B.A. degree, 17 years after it was awarded, because of 28 discrepancies in the grades on the official transcript and the handwritten reports submitted by the instructors in Waliga's classes.)
Crook v. Baker, 813 F.2d 88 (6thCir. 1987)(University of Michigan rescinded a M.Sc. degree in geology, because of fraud in that thesis.)
Hand v. Matchett, 957 F.2d 791 (10thCir. 1992)(New Mexico State University, by the Dean of the Graduate School, attempted to rescind a Ph.D. in counseling psychology that had been awarded to Hand for his dissertation that contained plagiarized material.)
Faulkner v. Univ. of Tennessee, 1994 WL 642765 (Tenn.Ct.App. 1994)("The University of Tennessee is not estopped to rescind the doctoral degree of Mr. Faulkner." Mr. Faulkner "does not appear to grasp the self-evident fact that he has not earned his doctorate.")
Summary
In every plagiarism case that I have found involving a student or professor, the court upheld the punishment imposed by the college. Further, the court often make gratuitous, pejorative comments about the bad character of the plagiarist, which show that it is unwise for a plagiarist to complain about how he/she was treated.
This article has been sourced (as is) from rbs2.com
Avoid getting penalized: Effective Plagiarism Checking Solutions
CheckForPlagiarism.net provides a unique opportunity for you to check your submitted documents' through our patented plagiarism checking engine, identifying all instances of either intentional (deliberate) or unintentional (non-deliberate) attempts at plagiarism. Our service is unique, simply because, unlike our competitors or free plagiarism checking services we check all submitted documents' through a host of repositories, including Internet-based (online) resources (e.g. blogs, websites, live and cached Internet links, message boards, PDFs etc.) and paper-based (offline) resources (e.g. books, articles, academic and professional journals, magazines etc.).
If the submitted document is cited incorrectly, or not cited at all, our software can still detect the sources used and identify them in the plagiarism report. This provides an opportunity for the submitter to correct his/her document before finalizing it.
Furthermore, our patented sentence structure & synonym plagiarism detection approach identifies and eliminates the threat of penalties which may be caused due to incorrect paraphrasing.
Our plagiarism report is extremely easy to read. Highlighting all 'offending' content in a submitted document for easy corrections. We are so confident in the ability of our service, that we offer a full money-back guarantee.
CheckForPlagiarism.net is backed by a full money-back guarantee, that is how confident we are in the ability of our service and


the strength of our plagiarism checking engine. Our service is currently in use by thousands of students, teachers, educators, academic, and professional institutions world-wide.
In addition to institutional accounts, we enjoy the confidence of over 100,000 individual accounts (including students, lawyers, doctors, educationists, etc.), who utilize our service on a daily basis. In conclusion, we'd simply like to say this, give us a risk-free trial today, we guarantee you won't be disappointed!
back to articles list